We are excited to have Shona Husk here to talk about KISS OF THE GOBLIN PRINCE, the second book in the Shadowlands series (available on May 1, 2012 by Sourcebooks Casablanca), specifically why goblins are better than shapeshifters and vampires. Julia reviewed KISS OF THE GOBLIN PRINCE calling it, "a wonderful Paranormal Romance, [but]strongly weighted towards Urban Fantasy as well. " And thanks to Shona's publisher, you can win a copy! Details below.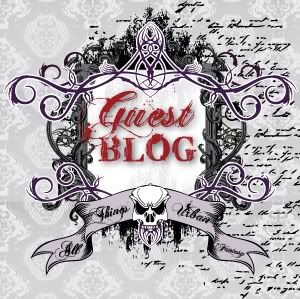 Goblins Rule, Shapeshifters Shed, and Vampires Drool!
by
Shona Husk
Now don't get me wrong I love a sexy brooding Vampire as much as the next gal, I've even written sexy rock star Vamps for Ellora's Cave. But how many times can you be bitten before anemia becomes an issue and your friends start to question the bruises on your neck, wrists and other areas. Also let's face the reality that forever is a really, really, long time, and while you might love him for the first 200 years after that will his sullen angst still be hot or just plain annoying? Plus that trip to Fiji is out because of the sunshine. In the long term a relationship with a Vampire is probably not going to work.